Common factors of a productive blog
Posted in Blogging Tips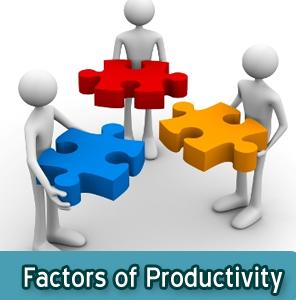 You might be thinking what common factors has a big impact on the overall productivity of a blog. Things may not be the same for each and every blog even if it has the same niche. But these factors below are ones of the most common fundamentals you need to consider when building up and making your blog work the way it should be.
THE NICHE
It's the primary factor of starting a blog, You will always need to choose a niche that will be the main topic on your blog. Focusing and targeting a niche is way more better than making a blog with "whatsoever" content. In this way, you will easily determine the nature of your readers and that they as well has the passion for the topic you are discussing on your blog.
THE KEYWORDS
This big factor is undoubtedly being taken for granted by many bloggers, many blogs has enough good contents on their blog but fail to target the right keywords it should have. When making your blog, always try to think of the best keyword that can be associated with your blog. For instance, If you have a Gadget niche, don't target general keywords such as "technology", "gadget" but instead, try to focus specifically on gadget keywords (2 words or more is much better as it is very hard to rank on 1 worded keywords) such as "Gadgets tips and tricks", "Gadgets reviews", etc..
THE KNOWLEDGE AND PASSION
When you start a Blog, make sure you have thing to make as a basis. You need to decide on the Niche area where you can choose the right thing to focus. You then maximize your ideas and focus to the thing that needs to be focused. For example, you want to talk about gadgets. In choosing this niche you need to make sure that you have enough knowledge and passion to write on such niche, be prepared for the speculations that your readers may throw on you if you don't really have the enough knowledge about your topic.
THE AUDIENCE
Having a blog can be compared of having a concert. You will be performing in front of an audience and if they'll like you they will consider your show as a commodity. In blogging if your readers will like your blog they will definitely check your blog regularly. Making your blog Audience friendly is a must thing to consider if you're determined on having a profitable blog. You should always know your readers well, as it can help you what to do next on your blog to increase it's productivity.
THE LIMITATIONS
In maintaining a good Blog, you should know that you need to have limitations. You don't need to push yourself too hard in order to maintain your Blog. All you need to do is focus with your niche area, maintain your good image in the social media, lengthen your patience and connect with the right people.
Lastly, if you already have many readers, they will surely read your Blog regularly. Just remember to love your readers and write articles that will surely be loved by them.
You probably think that when you have lots of readers you've finally done your job as a blogger. Actually, It is just the start. When you finally exposed your blog it is now time to show your ability as a blogger by showing them how brilliant you are and what actually you could do for them.
Tags: factors, good, blog, blogging, tip, blogger