Essential Wordpress plugins for Backups
Posted in Blogging Tips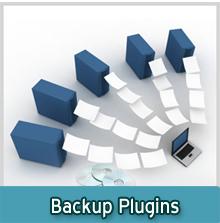 We've been through discussing Wordpress plugins that will help your blog out to increase it's productivity and connect to it's readers.
But here's a question, What would happen if your blog goes down? Hacked? or accidentally been deleted? Well in that case, all of your efforts to improve your blog will surely go to waste.
And that's why we are now here to discuss about Wordpress plugins that will help you backup your site in case something goes wrong. These plugins will surely backed you up when something accidentally happens.
Wordpress uses a database to store all of your blog's contents. WP-DB-Backup allows you easily to backup your core WordPress database tables so that you'll always have a handy backup table in case you've accidentally drop the database from your web host.
Talking about easy all in one backup, EZPZ One Click Backup is a very easy way to do a complete backup of your entire WordPress site. In fact it's so easy to use there are no required user settings, everything is automatic. Just one click and presto, you'll have a complete backup stored on your server. One more click and you can download the entire backup to your own computer.
If you want to remove the hassle of having yourself to backup your blog regularly and manually, Then you'll surely need Automatic Wordpress Backup plugin. The plugin automatically back ups important bits of your WordPress blog and upload it to Amazon S3 (a hosted cloud server).
There you go! The 3 wordpress plugins that are essential to help you backup your whole blog easily and at ease.
Tags: wordpress, backup, plugin, blogging, tips, plugins, blogger