Blog Posts - červená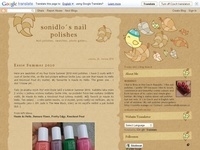 Před přípravou příspěvku s názvem Dokonalý červený krémový lak jsem ještě neměla vyzkoušené červené laky od Gabrielly Salvete. V komentářích jste zmiňovali, že odstín 114 je výborný. A měli jste pravdu. Kryje v jedné vrst...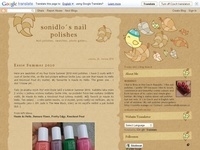 Tohle umění jsem odkoukala od Danny. Dovolila mi o tom napsat a natočit video. Metoda je jednoduchá a hlavně nemáte během akce lak všude možně po prstech. Výsledek se mi moc líbí, vypadá jaksi plasticky. Danny popsala ve svém přísp...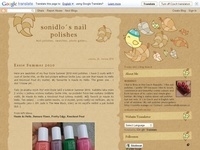 Tento příspěvek vyžaduje vaše aktivní zapojení :) Zajímá mě totiž, jaký nebo jaké červené krémové laky (bez shimmeru a třpytek) jsou vaše nejoblíbenější, jaké nosíte nejčastěji a vracíte se k nim. I taková červená barva...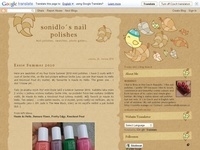 Tento lak na nehty obsahuje třpytivé červené glitry v průsvitné tekutině. V jedné vrstvě glitry nepokryjí plochu nehtu, ale ve druhé o sebe během lakování jakoby zavadí a zapadnou do prázdných míst, takže je pak nehet celý červen...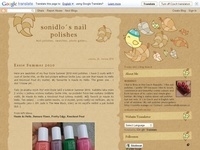 V dubnu jsem vám ukázala dva nové laky na nehty od Gabrielly Salvete, korálový a jemně nachový. Hledala jsem jim v mé sbírce co nejvíce podobné odstíny jiných značek, abych je s nimi mohla porovnat. Seshora dolů/From top to bott...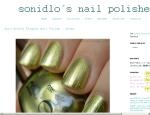 Představte si, co se mi stalo. Kdysi jsem fotila odstíny tří shimmer laků od Barry M (Burgundy, Vivid Purple a Navy) a protože barvy moc neodpovídaly a některé fotky se mi nelíbily, rozhodla jsem se nafotit je znovu. Dnes si vesele chystám...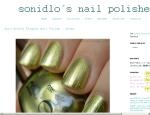 New Gabriella Salvete products will be available in our drugstores from next week. There are two nail lacquers, one Mascara and a Bronzer Powder. I will describe only the two polishes for you because it is too difficult for me to translate all the te...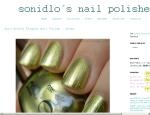 I bought Catrice Kiss Kiss Hibiskiss lipstick this week. It is a bright red-pink creme shade with great pigmentation. By sonidlo, © sonidlo´s nail polishes, a nail polish blog. Dnes vám představím svůj úlovek tohoto týdne. Jedná se o rtěn...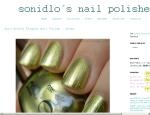 Nubar Enchanting Red is a red metallic nail polish from the Risqué Reds collection (Spring 2010). It applies well and covers in one coat. I didn´t like it in the bottle as much as on my nails. I did two coats with a top coat. By sonidlo, © sonidlo...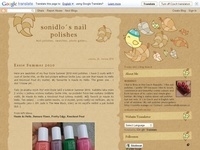 Today I have two neon nail lacquers for you. Essie Pink Parka is a pink neon nail polish and looks like the pink highlighter. It makes some "holes" on nails in the first coat but after the second it usually is much better. Zoya Ali looks li...