Blog Posts - čokolada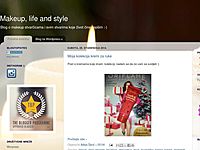 Pozdrav drage moje! :)Uživajte u slikama proizvoda koji su me pratili kroz mjesecI to je to!Koji proizvodi su vama obilježili mjesec?
Petak bi trebao biti dan za priče. Pročitajte više/Read more >>...
Sretna vam nova! Pročitajte više/Read more >>...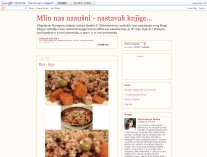 Ova varijanta Brownie Muffin-a je prejednostavna i sa lakoćom će je napraviti i oni koji se ne snalaze baš najbolje u kuhinji... toliko je jednostavna i uobičajena da sam razmišljala da li uopšte ima smisla pisati post na blogu, obzirom da imam...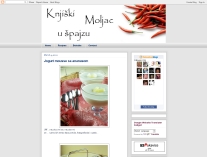 Dragi moji, u naredna dva meseca blog je pod istragom FBI ruklavica, biće mi drago da vas sve ugostim i nadam se da će vam se dopasti po nešto iz moje kuhinje. Bez mnogo priče, dobro došli! Recept za testo sam pronašla u nekom starom časopisu...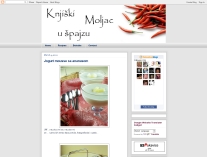 Belu čokoladu sa cimetom i djumbirom sa kupila sasvim slučajno. U pred novogodišnjoj strci i frci sam greškom sa police sa čokoladama u marketu uzela tu, umesto obične mlečne koja mi je trebala za neke praline....Čim sam je otopila njen miris...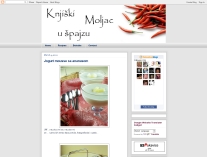 Jako volim kombinaciju čokolade i višanja. Oduševljava me spoj slatko-gorkasto-kiselkasto. Na prošlogodišnjem okupljanju blogera na Adi sam se uverila i da drugi vole takve varijante. I zaista mi je žao što je ovaj recept čekao više od godin...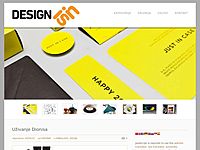 Lisica sa zlatnim krznom (The Fox With the Golden Fur) – je projekat, četiri knjige koje pričaju bajku dok ujedno i serviraju čokoladu u ilustrovanim omotima. Dizajn: ultracreative Više...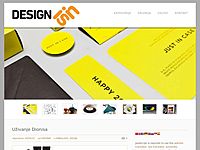 Marou Faiseurs de Chocolat, sa sedištem u Sajgonu je kompanija koja je stvorila prvu čokoladu od originalnih sastojaka iz Vijetnama. Marou je osnovana pre manje od dve godine od dva Francuza. Oni su odlučili da koriste male količine kakao zrna,...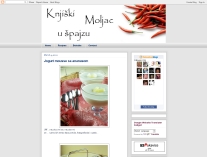 Napisati ovoj torti uvod uopšte nije lako, ne znam odakle da počnem, ni kako da završim. Recept je davno objavila Lana na Coolinariki, a Monika ga je malo preradila i objavila oko Nove Godine, zatim je tortu Tamara pravila za svoj rodjendan,...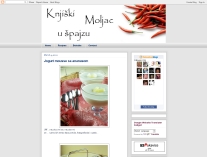 Ovu tortu sam još ranije imala u planu da pravim, prvom zgodnom prilikom, a onda je i Ana sa bloga Steamy, creamy zadala kao temu kruške u igri Ajme,koliko nas je... pa sam je napravila za našu godišnjicu.Torta je iznad svega kremasta, sa p...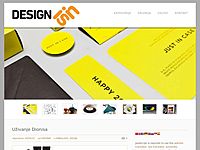 Sabadi je brend koji se uglavnom fokusira da hrana koju prodaju ima čarobnu unutrašnjost. Prvi proizvod koji je došao iz ovog brenda je "cioccolato di Modica", čokolada pravljena na tipičan sicilijanski način. Napravljena je od izuzetnog kak...