Blog Posts - žlutá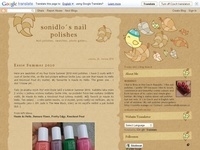 Na našem červnovém srazu s Borůvkou mě čekalo velké překvapení. Dostala jsem totiž vzorky Barry M Dazzle Dust stínů a nějakých rtěnek! To byla radost! Tolik barev pohromadě :) Dazzle Dust stíny jsou velmi dobře pigmentovan...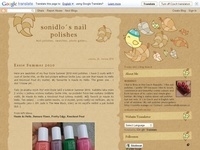 Kolekce s názvem Take Wing od Color Clubu obsahuje barevné a celkem výrazné laky na nehty, které jsou složeny z lesklých barevných střípků a schnou s hladkým povrchem. Kolekce je aktuální, vytvořená pro tohle léto. Následující ods...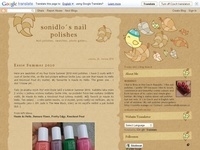 Tohle umění jsem odkoukala od Danny. Dovolila mi o tom napsat a natočit video. Metoda je jednoduchá a hlavně nemáte během akce lak všude možně po prstech. Výsledek se mi moc líbí, vypadá jaksi plasticky. Danny popsala ve svém přísp...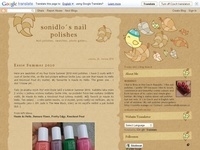 Kolekce s názvem Wicked Sweet od značky Color Club je plná výrazných laků, které po zaschnutí na nehtech uvolňují vůni po dobu několika dnů. Tato kolekce vyšla v létě loňského roku (2011). Get Your Lem-On je výrazný žlutý...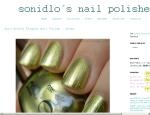 Once in a while it is good to show the real life. Today´s bad weather, view of our high-rise block. The good new is that all the shades you´ll see in this post tally with the reality. They are pretty colourful but still with a touch of winter frost...