Blog Posts - ρούχα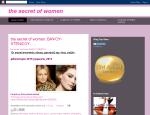 ΑΝΤΑΛΛΑΚΤΙΚΗ >> ΜΟΔΑ ...Η ΛΥΣΗ ΣΤΗΝ ΚΡΙΣΗ!!!! Ο όρος << Fashion Swishing trend>> ή περιφραστικά << swap not shop περιγράφει>> ...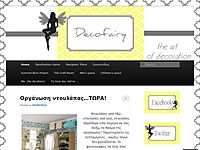 The game begun!   As I have already told you here, Pretty & Yummy and Decofairy, would play the decofashion game.  Some days ago, I gave at the girls  this photo and today they introduce us their translation in fashion…Check … Cont...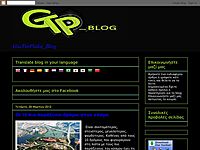 Έχετε αναρωτηθεί ποτέ γιατί στα περιοδικά τα ρούχα εφαρμόζουν πάντα τέλεια ? Η μια περίπτωση είναι, το μοντέλο να φοράει το σωστό νούμερο...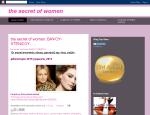 Καλοκαιρινά tips ομορφιάς για το ζωδιό σου! Το καλοκαίρι η διάθεσή μας είναι ανάλαφρη και έχ...