Blog Posts - 1utama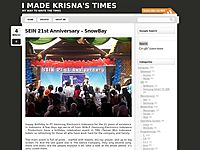 Hi there, today i need to go to KL from Bandar Utama and one of the way is taking LRT from Kelana Jaya station. The problem is i stay quite far from that station (1 Utama area), so to go there i can take taxi, RapidKL bus (802) or free shuttle bus fr...

一年一度的圣诞节又来临了啦! 十二月真的是一个让人非常非常喜爱的月份。 除了有不同的节日以外, 到处都可以看到购物广场有不同圣诞装饰, 当然也是大减价血拼的好日子。哈哈!我...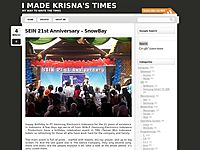 Hi there, greetings from Petaling Jaya, Selangor, Malaysia. Yes, i just move here this year and hope it will bring more luck on my life. Let's back to the title, in short this is my first trip after landed in Malaysia. This post will share abou...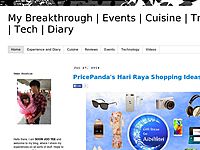 Greeting everyone! Before that I would like to thanks Social Grooves for the invitation for the StartupStreet presents The Peak Forum. For the information, The Peak is a forum-networking session featuring some of the most prominent entrepreneurs in t...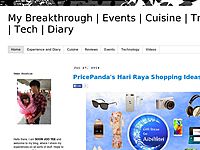 You able to experience the brilliance of the festive season, where else but at the world's fourth largest mall, 1 Utama from 28 November to 28 December 2014. With the Christmas Day peeking right around the cornet just few weeks away, 1 Utama wil...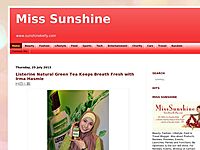 Hello! we were at MONKI 1 Utama Pre-Opening party on Friday night. It's just the right time to chill out and have some fun with friends after a long day at work. MONKI 1 Utama was officially open to the public on 6thDec 2014. As mentioned in my blo...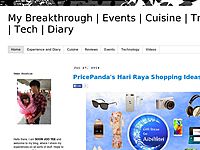 I been awhile I never been watching movie at cinemas. I would like to thanks Randy Khoo for the invitation for a movie - Penguin Of Madagascar at GSC 1Utama with D-Box Motion.The Penguins of MadagascarI been told that D-BOX Motion is now available on...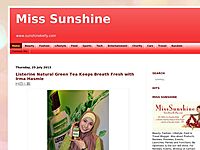 When you walk pass XIXILI boutique in 1 Utama, Mid Valley or Queensbay Mall did you realize the special window display? Bra can be transformed into art pieces. Always wear your invisible crown was the captivating quote of XIXILI Bra Art visual exper...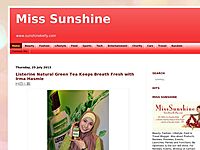 UNIQLO Kids & Baby Collection will be launched in two additional stores in Malaysia at Sunway Pyramid and Alamanda Shopping Centre store. The addition brings a total of four Uniqlo stores in Malaysia carrying the LifeWear Kids and Baby Collection...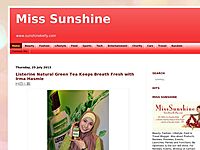 Sulwhasoo luxury skincare brand from Korea has opened another new counter at Parkson Departmental Store in 1 Utama recently. This is will be Sulwhasoo's third counter in Malaysia since the opening of its flagship counter in Parkson Pavilion earlier...