Blog Posts - 2014 General Elections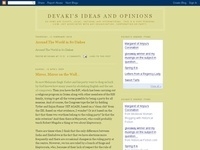 We have heard, for the past five or six days, "Acche din aane waale hain." That's all very well, but, to quote a very popular fantasy series partly based on real-life historical events and characters, "Words are wind." Why is that so? Let's look at a...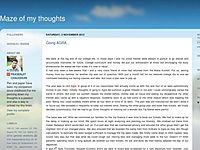 Rahul Gandhi was a cult figure right from the time of his birth. It's his ancestry to blame if not to be grateful to. Being the Gandhi scion it was imminent for others (at least Congress supporters) to look up to him for the top spot. Obviously he...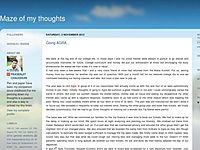 With the country slated for general elections in 2014, political parties are busy gearing themselves for the grand event. The election mode turned on, a move by any major political party is bound to be seen in context of wooing the electorate. Onset...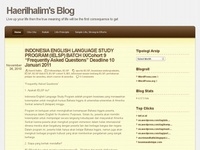 With only one exception, the cast of characters who will feature in next year's election in Indonesia bears an uncanny resemblance to the main actors in India's political drama India is not the only large and diverse Asian democracy to be heading...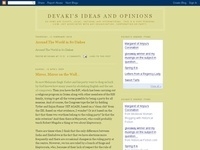 BJP ally Shiv Sena claims that the projection of Narendra Modi as a Hindutva leader would have led to a BJP victory in Karnataka. They're wrong--because it was not the projection of Modi as a secular leader that put off voters, it was the BJP's assoc...