Blog Posts - 3d Nail Art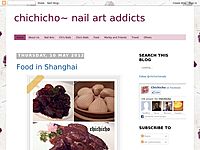 A long time ago I got some 3D nail art molds. It took me a while to practice on how to use them. I have quite a few bottles of colored acrylic powder. Cho got them for a few years now and she never used them....she loves wasting money. ...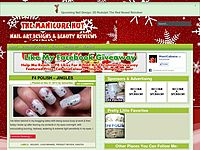 Hello lovely visitors! I've been wanting so bad to do this nail design for over a week but I couldn't get myself to the store to get green ribbon to make flocking powder. I finally swung by Walmart and bought a few different colors of rib...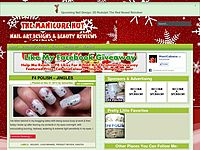 As many Americans know, today was a tragic day for residents of NewTown, Connecticut where a shooting at Sandy Hook Elementary School took place earlier this morning, taking several children and adult lives. This is not something I enjoy blogging abo...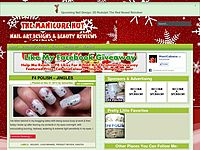 Only a couple of more weeks until Christmas. Who else is getting excited!? My brother works at Target & put a hold on a Furby for me which I picked up today for my daughter. It's so adorable! It's pink & has aqua ears and feet.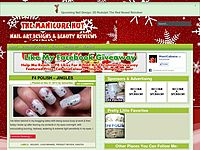 I'm here in Alaska and it still has not snowed, can you believe it!? I'll tell you what though, it's cold as ice here, & windy! It makes me want to curl up in some blankets and sip hot cocoa all day long. I've never been...
Here is a VERY simple nail art design that makes a HUGE statement! I hope you enjoy this tutorial! If you like the design and want more, thumbs up this video! Remember to subscribe (feeds or GFC) to stay up to date this my new nail designs!Items I...
Hey everyone! Here is my latest nail art design. I opted to use the one stroke painting technique. This design is really simple! Double load your brush, 1/2 with white, the other 1/2 with pink. Then tap your brush in a flower design. Add some dots an...
Hey everyone, here is my latest nail art design! I completed this look yesterday on a friend of mine. She wanted a regular plain white french, she has a wedding to attend (today actually)! Once were completed with the french, she decided it was ju...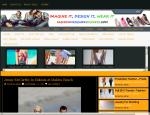 Awesome 3D Nail Art Designs   Awesome 3D Nail Art Designs - Watch all these awesome nail art by Sally Singer, perfect details and color make all of them look alive. You can choose which one that describe your personality. Enjoy them all, cheers...