Blog Posts - 60s Rock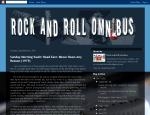 Last time many of you heard from me on this forum, we had stopped the radio show and the blog posts had slowed to a trickle. Life had changed our plans, and although we willing accepted the changes in our career plans and our...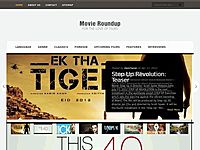 Movie: Jersey Boys Director: Clint Eastwood Cast: Christopher Walken, John Lloyd Young, Erich Bergen, Vincent Piazza, Michael Lomenda,  Release Date: June 20, 2014 Clint Eastwood's big screen version of the Tony Award-winning musical 'J...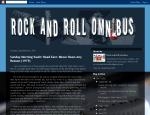 Stemming from an "inflamation of his vocal cords," Smokey Robinson postponed his concerts for the rest of May on Friday (May 10). Little Richard received an honorary Doctorate of Humanities degree from Mercer University in Macon, Georgia Saturda...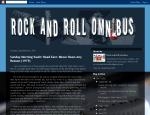 Jimi Hendrix—Purple Haze 1967 Are You Experienced? Jimi Hendrix—Manic Depression 1967 Are You Experienced? Jimi Hendrix—The Wind Cries Mary 1967 Are You Experienced? Jimi Hendrix—Foxy Lady 1967 Are You Experienced! Jimi Hendrix—Wait Unt...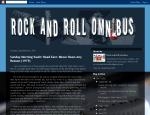 Ken Hensley—Eager to Please 1975 Eager to Please Uriah Heep—Easy Livin' 1972 Demons and Wizards John Hiatt—Memphis in the Meantime 1987 Bring the Family Dan Hicks & His Hot Licks—Where's the Money 1971 Where's The Money Z.Z. Hill—Dow...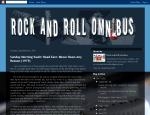 Bobby Fuller was born in Baytown, Texas then as a small child moved to Salt Lake City. Shortly after his move at the age of 12 to El Paso, his life changed forever like many others who heard Elvis Presley. More importantly, h...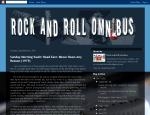 I have become a big fan of twitter. Those are naysayers who grouse about the massive amount of inane stuff posted, but have you looked at Facebook lately? I can assure you as well that most phone conversations are just as use...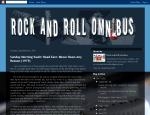 This is the first "Saturday Bus Digest". Hopefully we will be a one stop new source for your favorite artists and news of the past week. Included will be commentary on things that are related to music, rock and otherwise. ------- Remembering Ge...