Blog Posts - Abbot Kinney
Good morning, Everyone! Hope your week is going great so far! I wanted to take this opportunity to share a few of my  favorites spots on Abbot Kinney, a cute shopping and dining destination in Marina del Rey Emil and I like to frequent.Eclectic, fun... If I'm honest, I'm not really sure know where to start with my time at the Cannes Film Festival this year, it was such a wonderful whirlwind of a weekend from start to finish, I almost felt as if I was in a movie myself, a rom com meets cool European...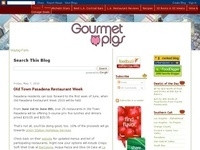 Los Angeles vegans rejoice, Willie Jane has started a 3-course Meatless Sunday Suppers for $26 pp. Chef Govind Armstrong does have vegetables and herbs growing at the urban farm next door, Cook's Garden, so you can imagine how delicious and fresh... If you've never been to Venice, California, let me first just say that it is quite an experience. Beach communities are kind of the best communities out there. But if I was to narrow down one golden kernel of glory … Continue reading... Annddddd just like that it's Friday again. We made it! Gold stars for everyone. Since this is my first weekend back in LA, (technically last weekend was, but we shan't count that), I thought I'd celebrate with a little roundup ̷...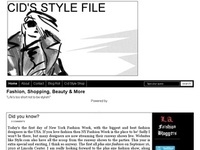 This was my outfit on Sunday for the Lucky FABB brunch and shopping safari. Had lots of fun venturing into Santa Monica & Venice, 2 neighborhoods I don't visit much. Thank you to rewardStyle and HavetoHave for sponsoring these 2 fun-tastic even...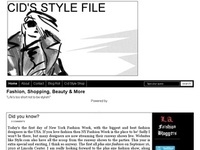 Just quick post, I'm off to celebrate my birthday today! :) Had a wonderful time at Lucky FABB conference this weekend and have lots of coolness to share. Will resume posting tomorrow, just wanted to share a few pictures from the awesome...