Blog Posts - Advanced Packaging Tool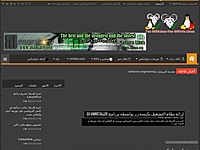 اهم الاشياء التى يجب عملها بعد تنصيب Debian 8 Jessie كما تشاهد الان انتهينا من تنصيب Debian8 Jessie ولكن قبل البداء فى استعمال النظام يجب علينا ظبط الن...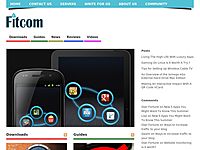 For this guide you will be learning how to compile ffmpeg on ubuntu 13.04 raring ringtail . The guide will provide a local install of the latest FFmpeg tools and libraries including several external encoding and decoding libraries (codecs). This wi...
Gimp es mi programa de oficien imagen favorito por ser muy poderoso y útil al momento de diseñar, retocar, editar o hacer cualquier trabajo que tenga que ver con imágenes en general. E visto un plugin genial para gimp G'MIC … Sigue ley...
Hola amigos hoy les traigo una gran noticia, una forma de poner tener este gran decorador de ventanas en Ubuntu 11.10, para darle un toque especial a nuestro escritorio. El decorador de ventana el programa encargado de dibujar al rededor … Sigu...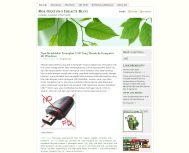 Sekedar informasi ringan bagi para pengguna Wine (dan yang ingin menggunakan Wine). Wine sudah merilis versi terbarunya yaitu versi 1.3.17, berikut kutipan "What's new" dari versi ini: What's new in this release (see below for...
Di release in release, i Driver Ati/Amd si portano dietro un fastidioso problema sul ridimensionamento, massimizzazione e minimizzazione delle finestre: per qualche istante il sistema non risponde (lag). Facendo qualche ricerca sul web ho trovato la...