Blog Posts - Aesthetics Course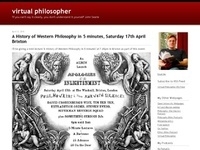 This animation was made by Cognitive from a script by Nigel Warburton. More on the Problem of Evil here: Listen to a Philosophy Bites interview with Stephen Law on Evil...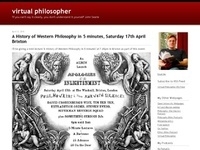 An Introduction to the Philosophy of Art A 5-session introductory course led by Nigel Warburton Venue: Conway Hall, 25 Red Lion Square, London WC1R 4RL (a short walk from Holborn tube station) Maximum class size 35 Teaching style: a mixture...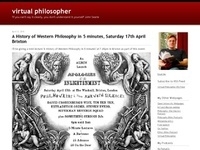 Playing with Meaning Tate Modern, East Room Mondays 21 October – 25 November 2013, 18.45–20.15 £140, concessions available Book now Led by Nigel Warburton author of The Art Question and A Little History of Philosophy. Works of art have meanings,...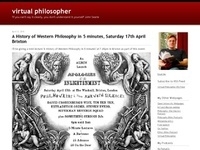 Details of the 3 Aesthetics courses I'm teaching at Tate Modern are available here. Booking is open. Tickets usually go very quickly.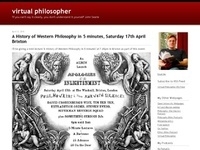 You can now book by telephone on 0207 887 8888 for my 7 Ways of Thinking About Art course on Monday evenings at Tate Modern 19th October to 30th November 2009 (7 sessions). If you need information about the sorts...