Blog Posts - Alcholism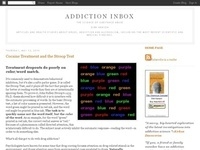 Not a pretty sight. Let's start with the fruit fly, your basic Drosophila. A fruit fly, like a human, can become addicted to alcohol even at a very young age. The larval age. In other words, even as a maggot. And, just like humans, alcohol degr...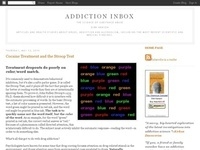 My article on women and alcohol. There are very real gender differences in the way men and women are affected by alcohol. Here's my summary of the subject in a December 16 article for Scientific American Online: "Women's Response to Alcoh...
Did you miss the interview of the year? This day one interview between Oprah Winfrey and Whitney Houston was INTENSE!!! I have many thoughts about their discussion but I'd love to hear yours. This... Continuing Reading Here...