Blog Posts - Altered Art - Boxes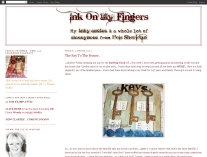 ...Cor blimey and thrice!!! Two blog posts in a week!!! I know, I know, whatever next eh? I have been playing again for the Creative Carte Blanche theme for April, which is Cigar Boxes. However, I have had a lot of...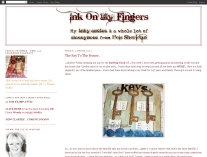 Evening! Tis that time of the month again when it is my turn to share on the Creative Carte Blanche blog. This month the theme is "Alter a Cigar Box". Ooh, did someone say alter? Whooothooot! I loves altering stuff!&nbsp...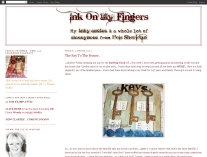 Goooodly Morning Stampers and a very happy Sunday to you all! Thank you all for your great winged entries into last weeks challenge, it was great to see so many different interpretations. The theme this week (and yes, we had this song t...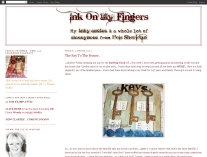 ...Cor blimey and thrice, what a lot of loverly comments on my paper block canvas that is my entry for the Sunday Stamper this week - scroll down to see more deets. So, being as I made three very similar canvases the other day, I thought...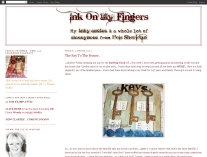 ...oh yesh, indeedily, tis a very special day today. My little AlfieCat is celebrating his 9th birthday today. But, before I turn into a kitty-bore I shall just tell you about my latest DT offering for The Stamp Attic which is HERE on the blog. Th...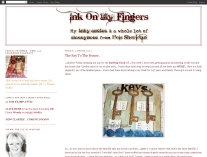 ...ahh, a line from one of my favourite songs, Time In A Bottle by Jim Croce. Well, I have had this little alterable box for a yonk and a half so I decided it was high time that I... erm... altered it! It is my DT offering this week for The Stamp...