Blog Posts - Alternativemedicinereview-net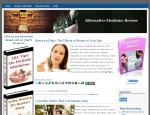 Have you ever had an uncontrollable urge to be pierced by a dozen needles? This is the image most people get when someone mentions the word "acupuncture". It comes as no surprise that most view this technique with suspicion, even downright horror...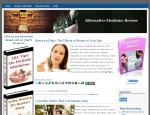 Prescription painkiller medicine addiction grabs headlines when it sends celebrities spinning out of control. It also plagues many people out of the spotlight who grapple with painkiller addiction behind closed doors. But although widespread, addicti...