Blog Posts - Ambientes De Trabalho pCon Planner 6.2 - Pt-Br Descrição: Projete ambientes de trabalho de forma fácil e complete a criação com objetos de marcas famosas. O pCon Planner é um programa direcionado a arquitetos que procuram uma forma simples e bonita de fazer o...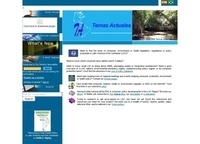 The push for smoke-free environments continues to march across Brazilian states — how long before federal legislators decide to extend such protections nationwide? Today the governors of the southern state of Paraná (PR) and the western state...