Blog Posts - Andreini
"I was paralyzed. It was as if I'd been duct taped to the mattress. All I could do was tilt my head up. I watched the shadow…thing, came out of the closet. It was a black, vapory figure like a man covered in smoke. I'm not religious, but it m...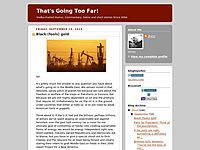 As a writer, I've been active on the Internet since the early 2000s. I've pushed my writing out there, seen it sink and swim, swirl in the eddy of obscurity, rise to win an award, and then quickly submerge again. It's a bit like throwing a bott...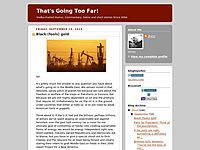 I've posted a new short story titled "Karen" at They're Only Shadows." Here's a brief excerpt:Hauling a full laundry basket as she passed the closed door to the guest room, Karen paused, argued with herself briefly, then set down the basket and crack...
Putting your hand into a garbage disposal is about as brassy as modern day life gets, picking and poking with soft, vulnerable fingers around the steel teeth designed to grind bone and gristle in seconds. For whatever reason, it didn't bother Ian O...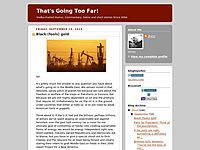 Posted a new short story at They're Only Shadows titled "The Things Money Can't Buy." Here's an excerpt: "I'm sorry. It's nothing personal." That said, he drew out a long kitchen knife from his belt and advanced toward the woman. H...
Leaning against worn bricks in the alley across the street from Ronaldi's Grill, he watched his young wife laughing at something her lover just said. Her head arched back, her luscious, wavy black mane flowing down behind her, blood red lips framin...
Crouched in the shadow of a lilac bush, his eyes scanned the back of the house. Her light's still on. Good. I hope he's there, too. I'll send them both to hell. ***She named it Big Sister. The new wireless surveillance system was state of the a...
A police siren screaming from the highway gradually pulled him up from the darkness. As he drifted to the surface, his phone rang and he quickly achieved basic, yet foggy, consciousness. The large, lumpy mass that was Wayne Manning shifted under the...
The lanky kid and his younger brother stood over the dying couple sprawled on the kitchen floor. Syrupy blood was still pooling around the large, lumpy bodies of the man and woman, but the kids needed to make sure, so they watched and waited. There w...
The pale, middle-aged woman couldn't have looked more out of place shuffling down the narrow labyrinth of palm-tree shaded boardwalks that connected the beachfront hotel's luxury villas. From the knitted grey vest to the taupe wingtip oxford shoe...
The odor of burnt coffee and moldering souls clung to Justin Garner as he walked the narrow grey alleyways to his cubicle. As he'd done every weekday for the past two years, he stowed his empty briefcase, turned on his laptop, and silently counted...
"What's wrong with you? Stop calling me, Gwen. Just STOP." The breakup was a week ago, the text was three hours old, and her response was already percolating. An agitated Gwen Lundgren shuffled through design printouts next to her laptop as she...