Blog Posts - Andrew Hales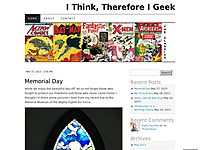 In which, Andrew, Tracy, and Dude take on the news from SDCC, especially the trailers for new DC movies and the announcement of Brie Larson's casting as Captain Marvel.  They wrap up the episode with a conversation about whether or … Con...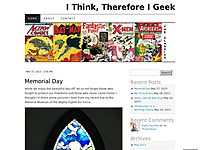 The gang discusses some geek topics of note this week, beginning with the Pokémon GO phenomenon, which threatens to take over the world.  After that, there is a conversation about Frank Cho's sudden departure from DC Comics.  Finally, none o...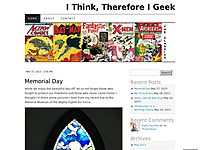 In which, Andrew, Tracy, and Dude break open the '06-07 Marvel event Civil War.  We discuss who was responsible for missed deadlines and delayed releases, whether inking had something to do with the hit-or-miss artwork, and the likelihood tha...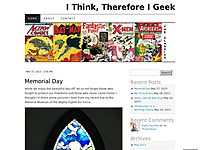 In which, Andrew and Dude discuss the new Warcraft movie.  They both have an extensive personal history with the franchise, but even this does not save them from the sad, boring experience. Show Notes: Warcraft You have to have a … Continue re...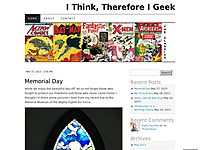 In which, Andrew celebrates his bachelor party in true geeky fashion at Phoenix Comicon 2016 with the Dude.  They discuss the growth of the convention in the past few years, unusual panels, awesome guests that they bumped into (including an …...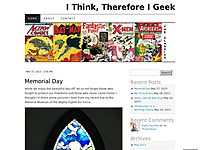 ***** SPOILER ALERT ***** This podcast will be discussing plot points of comics and movies which may be considered spoilers. Consider yourselves warned. In which, Andrew, Tracy, and the Dude take on X-men: Apocalypse.  In this episode, we revisit D...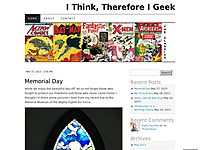 Though I may not be a hardcore gamer, I have been playing video games since I was five on my beloved Nintendo Entertainment System (which still works, btw). Through the last twenty-five years I have noticed that while a great … Continue reading...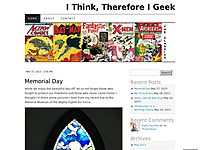 Here is a wonderful artist, Zachary Pryor, that we have had the opportunity to talk with recently. In addition to taking some of his valuable time for the Q&A, Zachary has graciously offered up some of his art as a … Continue reading →...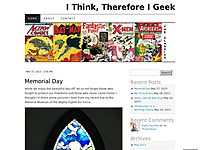 Extraordinary X-Men (Marvel) Writer Jeff Lemire Penciler Humberto Ramos   It is a rare book indeed that makes me like Storm. And yet here I sit, thinking about how much I enjoyed Storm in Extraordinary X-Men #1, one of the … Continue readi...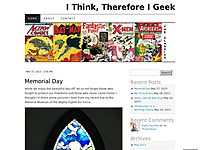 I don't think I can ever stress enough the value of doing things you love. I consider myself a very lucky person given that I have a job that I love, which in turns allows me to do things outside … Continue reading →...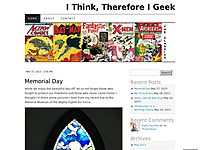 With yesterday's announcement of a brand new Star Trek series premiering in 2017, I felt it was time to share another of my favorite Star Trek episodes. This time around I'm going to cheat a little and talk about three … Continue reading ...