Blog Posts - Andrew Wommack's Teaching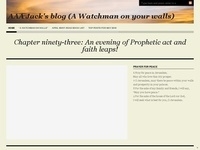 "Blessed is the Lord God of Israel, For He has visited and redeemed His people, And has raised up a horn of salvation for us In the house of His servant David, As He spoke by the mouth of His holy prophets, Who have been since the world began,&...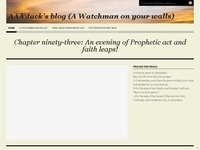 FAMILY SERIES – AUDIO TEACHING – ANDREW WOMMACK MINISTRIES Family Series – Audio Teaching – Andrew Wommack Ministries: free download this teaching series at the following link: http://www.awmi.net/extra/audio/family Read the following excerp...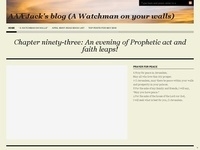 In my previous blog on this subject I have quoted excerpts based on a talk and left lots of questions which this book by the same teacher, "Financial Stewardship" will answer. … Continue reading →...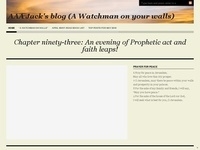 A friend sent me a very good and practical teaching on financial breakthrough and the principle of God's economics. I sum up with this key: "You need to have something … Continue reading →...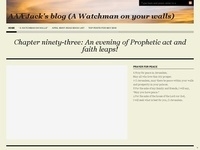 A personal note to all my readers from AAA Jack Watchman: I am led to post this following letter of appeal and update as I believe many of you are like … Continue reading →...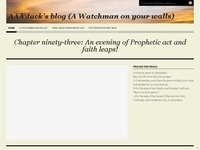 Today's word is : HOPE. I am led again to refer my readers to a link to Andrew Wommack's teaching. Hope is a most dynamic word I can perceive. a world without … Continue reading →...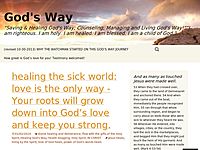 Today we continue looking at the resources of praise: its power in healing. Quote (excerpts): " The truth is that praising God is not an option. Praise has a powerful effect on the believer, the devil, and on God. It is our highest calling. How...