Blog Posts - Aniblogtourney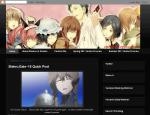 So yeah apparently SiG passed the first round of the tourney and it left me bruised and battered. From people calling my site and my opinions shitty (uh is that suppose to be constructive criticism?) and pointed out that I don't usually post much (...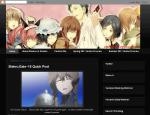 Almost forgot to post that SIG is also participating in the tourney. So what am I talking about? To those have been a hermit these past few months, Aniblogtourney is an Anime Blog Tournament (duh..) where qualified blogs goes head on head with other...