Blog Posts - Anil Ambani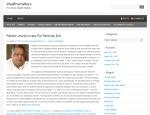 Sir, As an e-mail to you office on the 31st of July has gone unacknowledged and phone calls to landline numbers publicly listed as those of your office went unattended on the following Monday, please allow me to make you aware of my recent experience...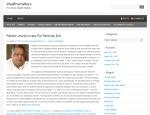 Crony capitalism is a high risk but quick way to enrich oneself. But such promoter groups are bad news for unsophisticated investors. Be well advised to avoid the shares and FDs of these groups. 1 The Reliance Group The Anil Ambani-led Reliance Group...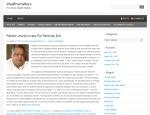 Filed under: Tidbits Tagged: Adi Godrej, Anil Ambani, Azim Premji, Billionaires, Dilip Shanghvi, Forbes List, Hinduja brothers, Indian billionaires, K M Birla, Lakshmi Mittal, Micky Jagtiani, Mukesh Ambani, Pallonji Mistry, postaday, Savitri Jindal,...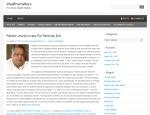 Today's papers are full of Kumar Mangalam Birla being named in a first information report (FIR) related to alleged irregularities in coal block allocations.His is hardly the first prominent name to make it to the news in such fashion.Following...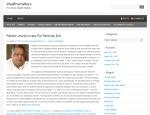 Filed under: Tidbits Tagged: Anil Agarwal, Anil Ambani, BM Munjal, famous vegetarians, GM Rao, Kumar Mangalam Birla, Lakshmi Mittal, Mukesh Ambani, NR Narayana Murthy, postaday, Rahul Bajaj, Venugopal Dhoot...
Amitabh Bachchan's latest tweet was filled with comic fury. Couple of weeks earlier, Amitabh Bachchan dined with Steven Spielberg (American film director, screenwriter, producer, and studio entrepreneur) at a party organised by Indian business tyco...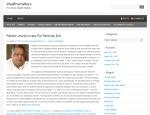 Filed under: Tidbits Tagged: Ajay Shah, Alok Aggarwal, Anand Jain, Anand M Parekh, Anil Ambani, Atul Dayal, B Srinivasan, Bijou Kurien, BK Ganguly, Brian Bade, Darshan Mehta, DN Chaturvedi, Gopalkrishnan Sankar, Harish Shah, Hital Meswani, Jyotindra...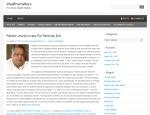 When the RBI issues New Banking Licences,these are some corporates who are likely to make the mark.No bank is better than its promoters.So go through the table below and then decide if you want to deposit your money with these people or avail of the...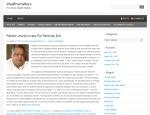 "I have been running long distance for many years. I do at least 100 km a week. On most mornings, I run alone before dawn, when the rest of Bombay is still sleeping. I don't need an alarm to get up. No wake-up call, either. My body clock goes...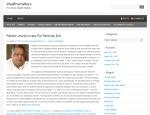 Tomorrow is a Sunday and its pretty chilly too in the mornings these days. But if you make the effort you can take in the the Mumbai Marathon tomorrow morning.You can pick a spot on the route shown in the map ab0ve. The route passes through some of t...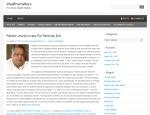 "Do you know where Kabutarkhana is? Do you know where Bhuleshwar is?"That's where Maganlal Dresswalla is. That's where the doodhwallas are. We used to stay in a place called Jai Hind Estate on the fifth floor. It's a...