Blog Posts - Animal Identification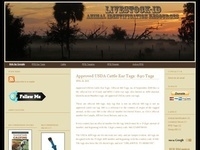 Investigative and Enforcement Services' (IES) staff of roughly 140 employees throughout the country provides investigative, enforcement, and regulatory support services to four APHIS programs—Animal Care (AC), Biotechnology Regulatory Services...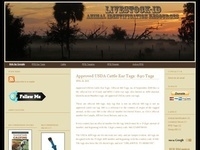 With springtime upon us, and the warmer weather finally coming through, we able to actually enjoy going outdoors. It's always nice to go shopping without putting on a pair of ice skates.Companion Animals are an important part of all our lives, for bo...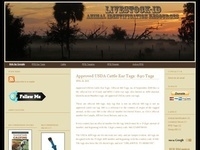 Animal identification requires the basics of a visual ID tag and animal management software. Going beyond the basics of visual ID tags, shows management benefits which prove overall cost reduction of animal management. Using RFID (Radio Frequency I...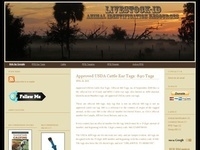 The new Allflex A-Tag provides a cost effective short term identification solution, which is also designed to be high quality visual tag. The A-TAG is designed to be a one piece ear tag, with a self-piercing design. Allflex is known world...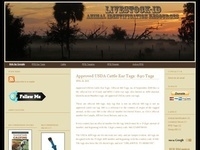 The Saskatchewan Ministry of Agriculture has announced it will continue and develop an animal identification incentive program for beef cattle producers. The purpose of the traceability program is to continue, further develop, and maintain the integr...