Blog Posts - Anthony Nicholson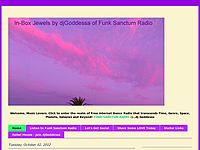 ". . . the return of an underground classicCircular motion brings you Anthony Nicholson pres. MiquifayeFuture Black Fusion. Previously released in 2003 on Clairaudience recordings. With heavy support from djs like Joe Claussell, Glenn Underground,T...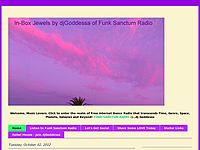 Happy Funky #FollowFriday, I do not think that I have emphasized enough that Funk Sanctum Radio is ad-free. You will never hear a commercial, no, not even my voice.  If you are familiar with live365.com which hosts Funk Sanctum, you know that th...