Blog Posts - Anticoagulants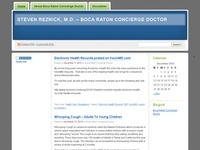 In the trailer for the movie Jaws 2 they show a swimmer in the ocean with a deep voice saying, "Just when you thought it was safe to go back into the water…" followed by the classic music associated with a shark attack and a big fin approaching...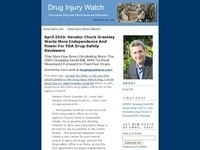 This New Generation Of Oral Anticoagulants Has Bleeding-Related Adverse Reactions Including Gastrointestinal And Intracranial Bleeds (Posted by Tom Lamb at DrugInjuryWatch.com) The ISMP QuarterWatch published on September 23, 2015 includes an examina...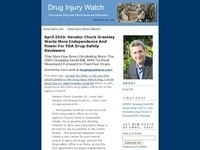 Advertisements As Well As Prescribing Information / Drug Label Seem To Downplay The Fact That There Is No Reversal Agent For Eliquis, Yet (Posted by Tom Lamb at DrugInjuryWatch.com) In print advertisements for their relatively new blood thinner medic...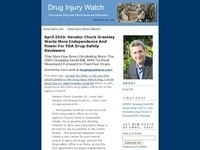 Medical Journal Article Reports On Two Patients Who Experienced Severe Liver Damage Onset During Xarelto Treatment (Posted by Tom Lamb at DrugInjuryWatch.com) Most adverse drug reaction case reports associated with the still relatively new anticoagul...
This happens many times every day. A patient falls and may have hit her head, but there is no change from her normal mental status. To complicate matter, she takes an anticoagulant. There are no clear signs of serious trauma. so should we automatica...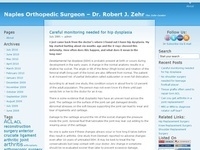 My surgeon wants me to take a blood thinner after I have my total hip replacement. How do these drugs really prevent blood clots? Major orthopedic surgery such as a total hip or total knee replacement does put patients at an increased risk for blood...