Blog Posts - Aol Travel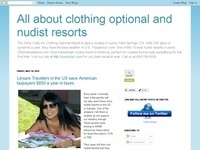 Patty, our manager is inviting everyone to try skinny dipping with us.April 11th, Terra Cotta Inn, Palm Springs, CA was selected as one of the top 10 nudist spots of the world by AOL Travel. They wrote: "A popular mainstream nude sunbathing spot, i...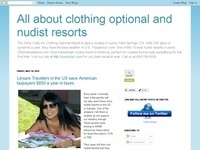 Naturists and nudists all know that The Terra Cotta Inn is the nude sunbathing leader in Palm Springs, California and one of the most popular resorts in the whole town. For instance this July 24th, 2011 the Los Angeles Times newspaper gave us a Reade...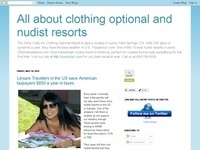 A guest just booked and alerted me to this 1 day only Southwest Airlines airfare sale. Purchases must be made by midnight tonight, TODAY Dec. 16, 2011 for travel between Jan. 24 and Jan. 25, 2012 and between Jan. 31 and Feb. 1, 2012. Click here for...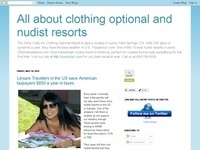 The Terra Cotta Inn will be having our 17th annual FREE, fun, naked casino night party Saturday January 7th, 2012. It's the most fun you can have gambling with your clothes off! We'll have a black jack table, roulette wheel, and craps table with pr...