Blog Posts - Applying For A Hearing Ear Dog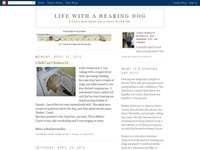 I've been back at school at Dog Guides 3 day now, I think, and those days have been jammed with activities. Starting with simply meeting each other. The first day, we as a group, met for the first time over supper. I suspect we're all in...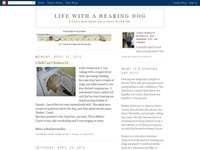 Had my interview today. This is part of the process where the environment is checked for things that could potentially harm a dog, and questions are asked to see exactly what the person needs the dog to do. Questions are straightforward a...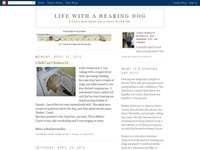 1. Application downloaded from www.dogguides.com and filled in. Check. 2. Physician's form downloaded and filled in. Check. 3. References. Check. 4. Form signed by employer and added to application. Check. 5. Form signed by landlord and added to...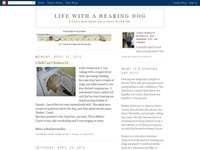 (Borrowed heavily from Peter Stelmacovich's "Deafened But Not Silent" blog) 1. When I sleep at night, I sleep heavily. That's when I sleep. I have insomnia as well. Between that, my ADHD, the noise from my CPAP machine and Goddess knows...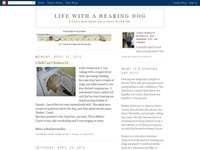 I need another dog. While I'm still grieving Bosley, I realize that I'm needing another dog in my life to help me. Not being able to hear important sounds in one's life can put a crimp in a lot of things. I'm talking important things like the f...