Blog Posts - April Skin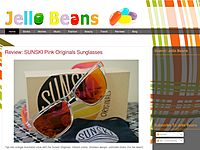 Haul from Althea Korea | Etude House, April Skin, Mamonde, Raclia - "We are Korea's premier online beauty destination providing the lowest prices to our consumers and strive to introduce K-beauty to the world." - via althea.krHaul from Althea Korea...
April Skin's have recently gotten so popular and a lot of amazing product coming out from these brands. People were amazed by it's promising effect, great reviews, and their coverage abilities. If you are an active user on Facebook, you might see a...
A fresh face is always in style. Natural makeup look is always good for work, school, dating and everyday outings. Natural makeup is a prominent choices nowadays. Whenever I scroll my Instagram Feed, I always stumble on people who looking for a natur...