Blog Posts - Ardei Copti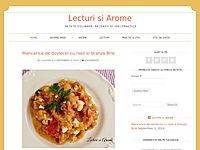 Ideea acestui aperitiv nu imi apartine. Este, as putea spune un fel de brainstorming, un schimb de idei intre mine si una dintre multele persoane care imi apreciaza retetele pe pagina sau grupurile de pe Facebook si care, atunci cand... The post Aper...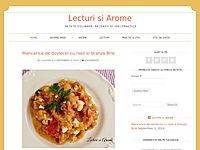 Dupa ce v-am aratat cum am gatit eu o reteta de hummus imbunatatita, adica un pate de naut cu susan si ardei copti, dar si baba ganoush, adica salata de vinete libaneza, ambele retete specifice culturii culinare a lumii arabe, nu puteam sa las t...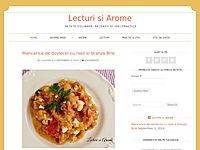 Probabil ca ati auzit de hummus sau pate de naut. Este vorba despre o reteta specifica traditiei culinare din Estul Mijlociu si Nordul Africii in care ingredientele principale sunt nautul si pasta de susan care se foloseste, tot in aceste regiuni,..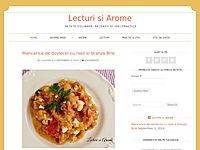 Reteta de mancare de ardei copti cu rosii este o reteta simpla de facut si foarte gustoasa daca este facuta acum spre sfarsitul verii si inceput toamnei. Mai poate fi facuta si iarna daca avem pusi ardei copti la congelator.... The post Mancare de ar...