Blog Posts - Arena Stage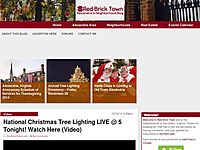 For our Sunday roundup, news on segregating classes by a pool, Pentagon City Mall, warm weather, securing health care benefits for all, and more.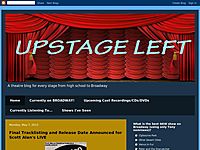 Today marked the announcement of ANOTHER major musical making its out of town tryout in Washington, DC. Ahrens and Flaherty's LITTLE DANCER (based on the dancer in Degas' paintings) will premiere in October 2014 at the Kennedy Center.This announcemen...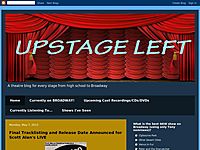 Martin Luther King Jr. inspired hundreds of thousands of people with his charismatic speeches and drive to fight racial inequality. Arena Stage's production of resident playwright Katori Hall's THE MOUNTAINTOP didn't have me wanting to climb to the m...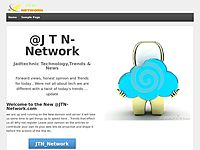 The production Mary T. & Lizzy K. takes a closer view at the friendship between Mary Todd Lincoln and her dressmaker Elizabeth Keckly. Through April 28 at Arena Stage. Thanks for checking us out. Please take a look at the rest of our videos and...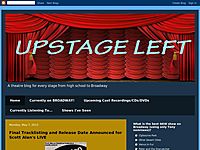 This weekend I went to see a production of David Lindsay Abaire's newest play GOOD PEOPLE at Arena Stage in Washington, DC. Abaire has long been one of my favorite playwrights. His play, RABBIT HOLE, is my favorite play of all time. And while I've ne...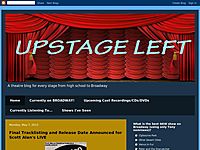 Steppenwolf Theatre Company's production of WHO'S AFRAID OF VIRGINIA WOOLF? (which I saw at Arena Stage in DC) will officially open on Broadway on October 13th, with previews starting September 27th.The production will maintain its principal actors:...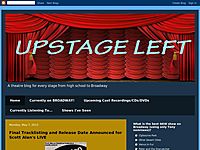 On Friday night, I went to see Meredith Wilson's THE MUSIC MAN at Arena Stage in Washington, DC. The production was directed by Molly Smith and starred Kate Baldwin (Finnian's Rainbow) and Burke Moses (Beauty and the Beast).Overall, I thought the pro...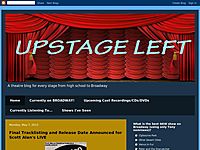 On Friday night I went to see RED at Arena Stage in Washington, DC. All I can say is WOW! I have loved RED since the first time I read the script last year (I've even performed a scene from it in an acting class) and I am so glad I finally got the op...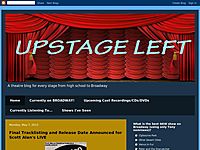 Arena Stage, one of DC's premiere theatre companies, announced its 2012-2013 season today. The full season includes:ONE NIGHT WITH JANIS JOPLINMY FAIR LADYWorld Premiere of PULLMAN PORTER BLUESDavid Lindsay Abaire's GOOD PEOPLEMary Zimmerman's METAMO...