Blog Posts - Article 15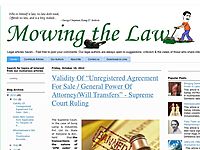 On 16th October, 2015 the Supreme Court of India passed a verdict with regard to equal rights for daughter in relation to partition of ancestral properties in Hindu's. The second part of the judgement however concentrated on the gender discriminati...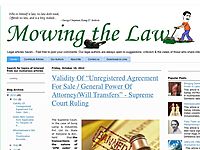 In the land mark case of Indra Sawhney, Supreme Court laid down that reservation should not be more than 50%.While the famous case stands to be constitutionally correct, the Rajasthan Government gives 68% reservation to Guj...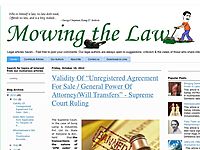 Though HIV is widespread in almost all spheres of life, this paper will mainly focus on the stigmatization of AIDS victim in the public sphere. Finding a solution to these problems will lay a path to fighting such stigmatization in other areas of lif...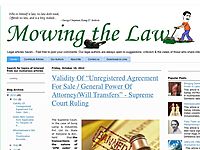 "Inside every man there is a potential woman and inside every woman resides a potential man."― John Maxwell TaylorGender variant people mark their existence in India since various centuries, these communities have several indigenous identities...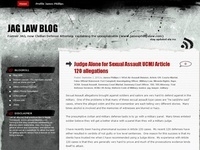 If you need to contact me directly, text me at (931) 217-7648. Within the last year, Congress has created a series of new rules which relate to the uniform code of military justice (UCMJ). These rules are transforming the way the defense attorneys ne...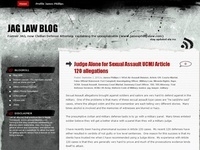 Click here to schedule a phone consultation Here is a video blog that goes through both the procedural process of a Courts-Martial and also advice on how to best handle certain situation in the process.  I have also provided a PowerPoint slide that...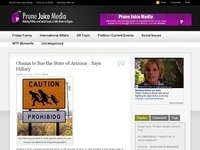 Allen West Brings Up Obama "Doing Blow and Smoking Dope" (VIDEO)Rep. Allen West (R-Florida) knows just what to say to get the media talking. You gotta love how he legislates from a position of not giving a damn what anyone thinks of him.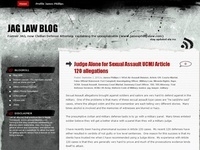 I have recently represented several special forces soldiers in tab revocation proceedings. These soldiers were under investigation for misconduct, some real and some perceived. In the 5th Special Forces group, the commander has a policy letter on tab...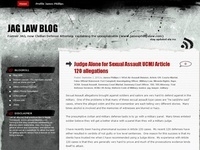 LT Behenna and SSG Warner were both part of a very tragic story. Several weeks before the killing of Ali Mansur took place, LT Behenna's squad had captured Ali Mansur at his home. They had credible information to believe he was part of Al Qaeda and...