Blog Posts - Asbestos-related Disease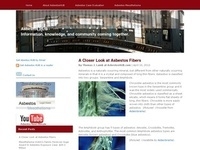 The federal government plans to announce a comprehensive ban on asbestos in Canada next week, CBC News has learned. The country currently allows imports of construction products and automotive parts that contain the toxic fibre, even though Canada no...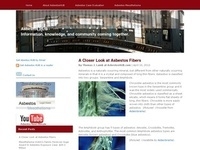 The Canadian Labour Congress is calling for a ban on asbestos. Exposure to asbestos — a fibrous mineral used in building and construction — is the leading cause of workplace-related death in Canada. Canada stopped exporting asbestos in 2011, and...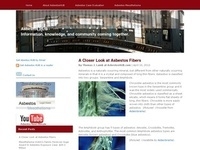 Dr. Haffizulla: Welcome to PracticeUpdate. I'm Dr. Farzanna Haffizulla. Joining me today is Dr. Fred Hirsch, CEO of the International Association for the Study of Lung Cancer, and Professor of Medicine at the University of Colorado in Denver. Dr.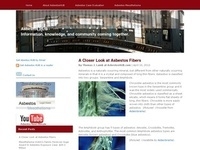 A first-ever estimate of the toll of asbestos-related cancers on society pegs the cost of new cases at $1.7-billion per year in Canada, and notes that is likely an under-estimate. The economic burden of lung cancer and mesothelioma from work-related...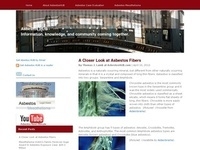 New medical research out of the United Kingdom (UK) suggests using stem cell therapy to decrease tumor burden as a new possible treatment of malignant pleural mesothelioma. From a March 19, 2014 news report, "Systemic stem cell therapy reduces...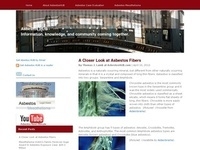 It is well-established that the American Legislative Exchange Council (ALEC) and the U.S. Chamber of Commerce are in favor of state statutes which serve to narrow or restrict access to the courts for individuals who have developed asbestos-related di...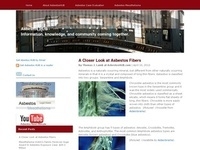 Mark your calendar now to check in with the Asbestos Disease Awareness Organization (ADAO) for this important event: Global Asbestos Awareness Week, April 1-7, 2014, brings together asbestos victims and concerned citizens around the world to raise pu...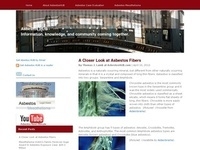 In October 2013 Mother Jones magazine published an article with this attention getting headline, "Remember When Big Tobacco Sold Asbestos as the 'Greatest Health Protection'?". From that news story by Myron Levin: It's h...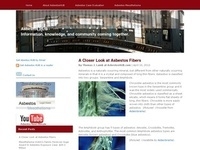 In January 2014 there was some apparent good news regarding how one might medically treat individuals who have developed mesothelioma. In short, a recent article published by the Journal of Thoracic Oncology suggests that the treatment of mesotheliom...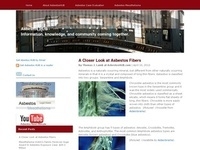 The International Association for the Study of Lung Cancer (IASLC) is making people aware of a recent medical research development that may have benefits as regards possible new treatments for malignant pleural mesothelioma. From this article, "...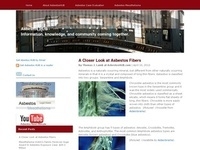 Last month we posted our initial report about the Garlock bankruptcy trial, July 2013 Garlock Estimation Trial In North Carolina: Ruling By Bankruptcy Judge George Hodges Rejects Company's Attempt To Reveal Confidential Claims Information From Oth...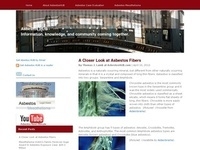 In 2013 The Journal of Thoracic and Cardiovascular Surgery published an article "Outcome and prognostic factors of pleural mesothelioma after surgical diagnosis and/or pleurodesis" which identified some factors that may influence the av...