Blog Posts - Asiapop Comicon It is every pop culture addicts and geeks' goal to attend at least one comic-con in their life to validate their geekiness. There are several huge comic-con events happening in the USA like the San Diego Comic-Con, and AsiaPOP Comicon brings t...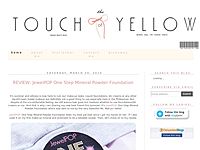 Get your geek on you beautiful people because TTY is going to cover the AsiaPop Comicon Manila 2016! Pop culture lovers of all shapes, sizes, and fandoms are definitely in for an unusual treat at AsiaPOP Comicon Manila 2016 (APCC Manila 2016) as it b...