Blog Posts - Authoritarianism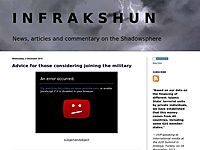 The Rutherford InstituteThe powers amassed by each successive president through the negligence of Congress and the courts empower whomever occupies the Oval Office to act as a dictator, above the law and beyond any real accountability. In this epi...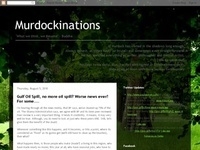 There is some interesting research about authoritarianism. Matthew MacWilliams, a doctoral candidate at the University of Massachusetts, Amherst, conducted a poll in which Republicans were asked four questions about child-rearing. With each question,...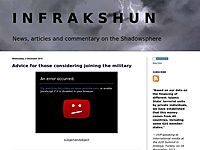 True Publica This article first appeared yesterday, February 10th, was posted on bbc.com and was written by the BBC's Home Affairs Correspondent Dominic Caciani. This piece echoes one that truepublica published just a few months a...
January 22, 1984. Half-time of Super Bowl XVIII. The Los Angeles Raiders went into the locker room up 21-3 on the Washington Redskins. I was watching the game at my family's place in the Chicago suburbs when this came on the TV set: "Apple 1984 S...
A couple of days ago my parents' XFINITY TV Go (offsite cable TV viewing capability) was being streamed via computer at my home in the Chicago suburbs. Pretty neat stuff. Imagine my surprise when a commercial for a nearby shop popped up on the TV s...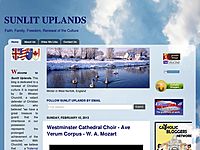 By Daniel Hannan You can't accuse the NSDAP of downplaying the "Socialist" bitOn 16 June 1941, as Hitler readied his forces for Operation Barbarossa, Josef Goebbels looked forward to the new order that the Nazis would impose on a...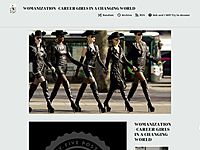 AUTHORITARIANISM LINKED TO TREATMENT OF WOMEN? Earlier we showed a map indicating to what extent women could report rapes on this page. This blog is of course first and foremost about the potential for women to increase their piece of the global cake...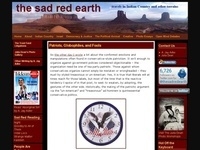 (An earlier version of this essay first appeared in the Algemeiner on December 30, 2013.) Now that the American Studies Association has passed its resolution calling for an  academic boycott of Israel, universities and fellow academics all over the...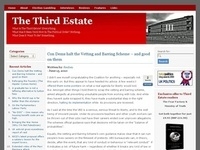 So here's an interesting thing. I'm sure I'm not going to be the first person to point it out, but it hasn't been given a lot of coverage that I've seen. You know that "anti-terrorist" legislation that our government uses to detain the...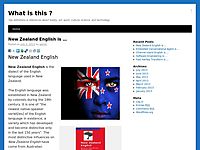 Authoritarianism Authoritarianism is a form of social organization characterized by submission to authority as well as the administration of said authority. In politics, an authoritarian government is one in which political authority is concentrated...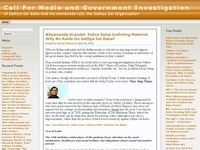 In his blog Mind your Mind, Chris Doktor, a Dutch psychotherapist, writes instructively of some striking similarities between the renowned cult leader. See: Grand Send-off to Moon: Strikingly Similar to Sathya Sai Baba in Life and Death. He notes:...