Blog Posts - Axel Vervoordt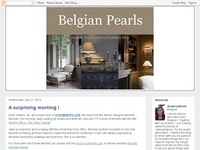 Since the penthouse on top of Robert De Niro's (and other partners) Greenwich Hotel in Tribeca, New York City, opened its doors last May, American and European newspapers all had to report about this remarkable Wabi-Sabi inspired 6,800-squar...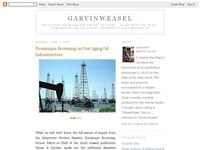 Axel Vervoordt has announced their new gallery in Hong Kong set to open May 13, 2014. You can read the details on the gallery's site here http://www.axel-vervoordt.com/en/gallery/news/opening-axel-vervoordt-gallery-hong-kong.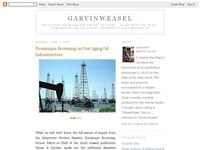 The Wall Street Journal published an article with slideshow related to the Vervoordt family empire, with special focus on the mixed-used development at the Kanaal complex that also serves as headquarters, showrooms and workshops for the company's des...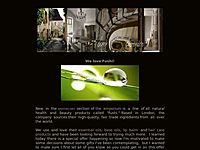 I recommended this book prior to its release the end of 2012, but it's worth mentioning again...for those of you who haven't yet purchased your copy, it's a beautiful gift for yourself or anyone who loves tranquil environments and timeless design.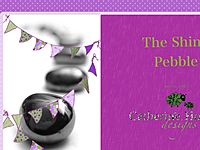 Carolyn Quarterman for Hotel Delos I just found my newest source of inspiration. While zipping thru Pinterest I just ran into the most amazing artist: Carolyn Quartermaine. Having been away from the blogosphere...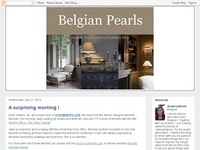 Dear readers, I wasn't planning to post today, but I really had to mention this! May Vervoordt, the wife of the Belgian antiques dealer and decorator Axel Vervoordt, introduced her new book. 'At Home with May and Axel Vervoordt: Recipes fo...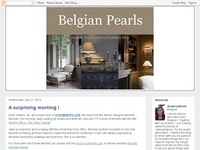 I just love the way Axel Vervoordt is storing furniture and decorative items. Kanaal, a former distillery complex at Wijnegem (near Antwerp) that the Axel Vervoordt company purchased in 2000, is the perfect location to store lots of anti...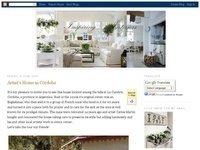 I'm mesmerized by the Antique Shops and Designers magazines. You must definitely check them out! Today I have selected a handful of photographs belonging to issue #8. I'm thrilled to see Axel Vervoord's Castle too! Have a look!1.Beverly Jacomini - Ph...