Blog Posts - Azzedine Alaïa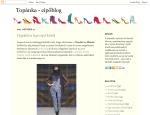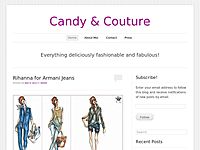 Victoria's Secret model and one of Australia's hottest models, Miranda Kerr, Australian model has turned equestrian in a series of beguiling shots for August edition of Harper's Bazaar magazine. Wearing pieces from Hermes, Balencia...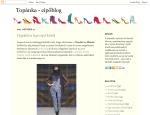 Itt kornyadozom az irodában, délután ötkor már sötétedik, az ember lánya ilyenkor nagyon elvágyódik. Ha mást nem, fejben ábrádozik, és tervezgeti, hova lenne jó elruccanni a nyáron. Szerencsére idén... ...olvasd tovább a blogon!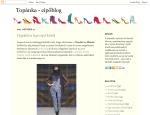 Tudom, tudom... nekem mindenről csak az jut az eszembe... Jelen esetben persze semmi rosszra nem kell gondolni, természetesen a cipőkről van szó. Amikor először megláttam a nemrég bemutatott Manolo... ...olvasd tovább a blogon!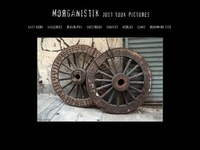 Morganistik says: this afternoon, after the last show of Paris Fashion Week couture where I was working, I had to go to another show to find a friend photographer. I was waiting to meet my friend when I see someone running super late to the show. By...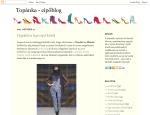 Bret Easton Ellis Amerikai pszichóját olvastam újra a hétvégén, és bennemaradtam a késői nyolcvanas évek hangulatában... Az 1991-ben megjelent Amerikai pszichó igazi botránykönyv, irodalmi műként... ...olvasd tovább a blogon!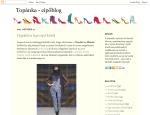 Az utóbbi időben annyira rákattantam a piros cipőkre, remélem elnézitek nekem, hogy egy nem túl friss, de igencsak témába vágó hírt hozok ma... Dorothy piros cipellőjéről! Az Óz, a csodák csodája... ...olvasd tovább a blogon!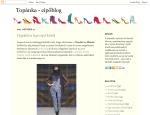 Szeretjük Azzedine Alaïa modelljeit, és szeretjük a kedvezményes vásárlási lehetőséget is, ugye csajok? A kettő mégis együtt tökéletes: ezúttal az Outnet-nél folyó Alaïa kiárusításra szeretném... ...olvasd tovább a blogon!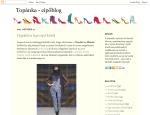 Ezen a tollasbálon ugyan nem szunyókálással töltenénk az időnket, hanem szebbnél szebb báli cipellők nézegetésével...! Amikor Max Kibardin kézzel készült, limitált kiadású Pringle of Scotland... ...olvasd tovább a blogon!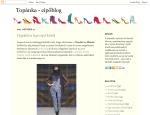 Ha nincs még tipped az idei nyaralás célpontját illetően, szolgálok pár tippel... persze divat-vonatkozásúval! * New York az Alexander McQueen tizenkilenc évnyi munkásságát bemutató... ...olvasd tovább a blogon!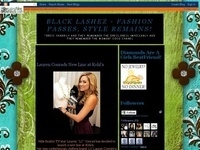 The BAFTA awards took place on Sunday with a BANG. These celebrities looked Oh-So Posh in there designer ball gowns and Tuxes. Sigh. I love the Red Carpet. Sharon Stone in a phonebox red strapless column gownGemma Arterton The Quantum of Solace Bond...