Blog Posts - Bajirao-mastani
Deepika Padukone has been receiving accolades for her recent outing Piku The film has been received very well in India as well as internationally. It is also being called one of Deepika's best performances. It has done extremely well at the box...
Deepika Padukone on the cover page of the most recent issue of Filmfare magazine. The May issue of magazine draws out the darker side of showbiz as Deepika uncovers some intense truths. Deepika lately included in 'My Choice' feature which...
Deepika back to her winning team Deepika Padukone who is currently working on her upcoming film Bajirao Mastani, is bonding big time with the crew. The actress is working with the same team who had been on board for Ram Leela. From the director to th...
With animal rights activists having their radars set, a ton of consideration and concern is placed in by the creators of any film, that no creature is hurt while shooting for it. At the same time is appears like Sanjay Leela Bhansali and Team Bajirao...
Bollywood Actress Deepika Padukone will start a foundation to promote mental health care on March 21st. Deepika who herself suffered from depression for a brief period last year, came out and spoke about it, for which she received a lot of support. D...
Deepika Padukone is preparing for one of her toughest shoots While the Bollywood actress Deepika Padukone may look almost spontaneous in the different roles that she has portrayed, the actress puts in all the efforts prior shooting. This time around...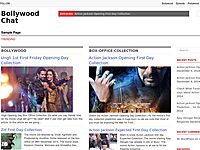 After pairing Ranveer Singh and Deepika Padukone as lead in Ramleela, the well known director Sanjay Leela Bhansali is once again set with this lead for his most awaited movie named 'Bajirao Mastani'. The releasing date of this movie is set to b...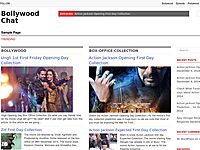 An another movie with the same sizzling pairing of Ranveer Singh and Deepika Padukone, is all set to rock the Box Office. Yes we are talking about the fourth coming movie of Ranveer Singh and Deepika Padukone which is scheduled to be out on 25th De...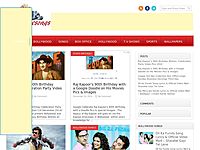 Today we are present Sanjay Leela Bhansail's next Film Bajirao Mastani Story Review (Wiki) – Finally 2015 Latest Hindi movie Bajirao Mastani Full story has been out in Boxofficesongs official site. The lovebirds Ranveer Singh and Deepika...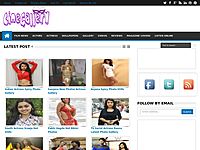 Priyanka as Kashibai in Bajirao MastaniSanjay Leela Bhansali's much ambitious project, Bajirao Mastani has finally taken off after waiting for almost 10 years. This mega movie features Ranveer Singh, Deepika Padukone and Priyanka Chopra as Bajirao, M...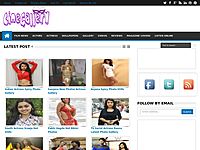 First Look: Ranveer goes bald for Bajirao Mastani First Look: Ranveer goes bald for Bajirao Mastani Ranveer Singh has gone Shahid Kapoor's way and has chopped off his hair for Sanjay Leela Bhansali's Bajirao Mastani. Pict...