Blog Posts - Bangaore Realty News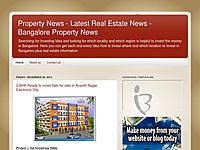 Tired of standing in serpentine queues at BBMP offices and Bangalore One centres to pay property tax? Now you can pay at computerized kiosks in several banks.BBMP on Monday inaugurated the first such facility at the IDBI Bank branch on Mission Road.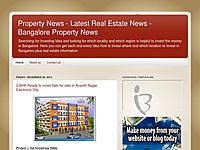 Britannia Industries, well known India's largest publicly held food company, has at last finally decided to sell its factory as well as the land spread over 16 acres in Chennai's industrial hub- Padi. According to information revealed, the compan...