Blog Posts - Banking Affairs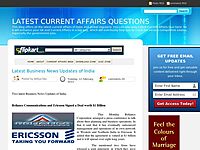 India's First Women-Only Bank (Bharatiya Mahila Bank) was inducted by the Indian Prime Minister Manmohan Singh. The purpose of the bank is simple to help women financially. The initial funding of the bank is 10 billion rupees and the government wil...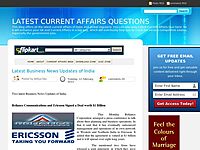 Archana Bhargava, who is the new Chairperson and Managing Director (CMD) of the State-run United Bank of India, stated that her prime strategies to ensure the overall brand value of the bank would be a massive expansion plans in matters of overseas b...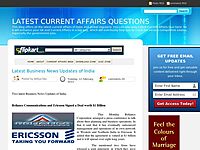 The reputed United Kingdom based bank, Standard Chartered, which mainly focuses the market of the Asian continent, may acquire Morgan India's wealth management business. It is in high level talks, and the...