Blog Posts - Barbara Stanwyck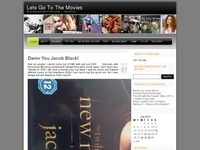 As movie bloggers, we all need to find the time and energy to juggle both tasks of watching a movie and then writing our review of it online. They can be very time consuming activities, so Anna (of Film Grimoire) and Rob (MovieRob) have thought of a...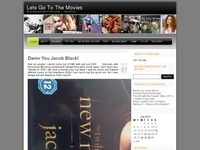 I always like to put together a top 10 list of films I have managed to catch up with and watch during 2014 that I had never seen before. Below you will see that I really was slacking with some of these films! Especially the Before Trilogy which I tot...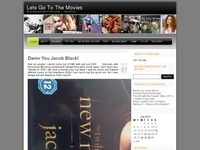 Leona Stevenson's life is turned upside down when she tries to make a phone call one night and overhears a conversation of two men plotting a murder, even worse when she starts to think it is a plot to murder her. I can imagine this film being...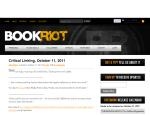 We asked our contributors to share the best book they read this month. We've got fiction, nonfiction, YA, memoir, and more. Some are old, some are new, and some aren't even out yet. Enjoy, and please tell us about the highlight of your reading mo...
[Continuation of Secret Stairs (Part I) and Secret Stairs (Part II)] The third and final leg of the journey to search for secret stairs in Hollywood took us to the Temple Hill neighborhood. There weren't a lot of steps to climb (only 108 compared t...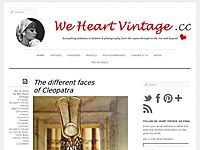 When I first saw this photo I thought it was a young Marilyn Monroe before she had her Hollywood makeover, but then I noticed that the makeup and photography are too polished, the eyebrows and lips a little too thin, and then I spotted the caption: B...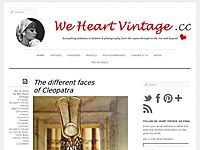 Actress and movie star Barbara Stanwyck photographed by Fred Hendrickson in 1937. She looks like a doll sitting staring into the middle distance in this chair doesn't she? I adore the fringing on the shoulders of her dress! Source and copyright...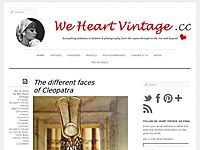 1940s movie actress Barbara Stanwyck looking stunning in diamond earrings and a translucent blouse. Isn't this photo stunning? Source and copyright:  Some rights reserved by Jack's Movie Mania Edited with Blo...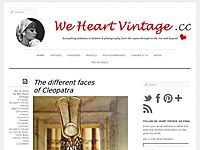 Before she got into movies, Barbara Stanwyck spent a couple of years working as a Ziegfeld Follies showgirl. This photo looks like it is from this period, which would be 1922 and 1923. I wonder whether it's by Alfred Cheney Johnston who was the...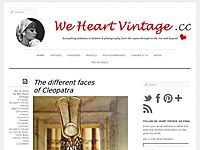 A gorgeous photos of 1940s movie star Barbara Stanwyck in a gold off the shoulder gown. Related Posts Cindy Crawford & Helena Christensen Vogue 1991 Janet Leigh learning to dance Audrey Hepburn Source and copyright: Some rights reserved by Mr...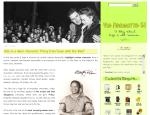 Well, you know them. You're watching them and you're thinking: "Mother of god, life can be awful. Why people have to suffer so much! I'm not gonna cry, I'm not gonna cry. Think of something positive. Or something that makes you angry. Oh no, a tear...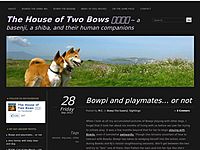 Film: Stella Dallas Director: King Vidor Performers: Barbara Stanwyck, Anne Shirley, Barbara O'Neill, John Boles Breed featured: Great Dane Production …Continue reading »...