Blog Posts - Barn Swallow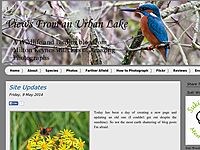 House Martins and Swallows (well these are just HM) As many of you will know (UK readers at least) we are experiencing, here, what is often known as an Indian summer at the moment (although being the UK that could change pretty quickly), so althoug...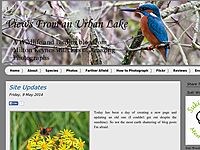 Peacock Butterfly - Loughton Valley Park, Milton Keynes. Let me just make it clear the title is indeed Swallows and Scooters, and not scoters (the sea duck), I know this is predominantly a wildlife blog but as always I like to add in some family li...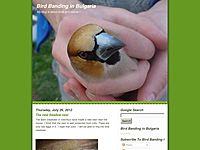 Today I went to Veshtica and I've witnessed the first flight of the four young swallows. The nest is in our house and I just wanted to take some pictures of the young birds ,but few seconds after the pictures all of the swallows flew from the nest an...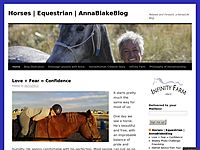 You have to squint to see the purple. In a few weeks, they will be indigo purple with peach-colored breasts. But not until they grow into their beaks. Mr. and Mrs. Barn Swallow are fierce protectors, chasing off all intruders, … Continue readin...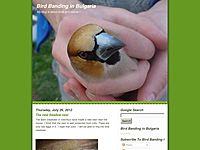 The Barn Swallows in Veshtica have made a new nest near the house. I think that the nest is well protected from cats. There are only two eggs in it. I hope that soon I will be able to ring the little swallows.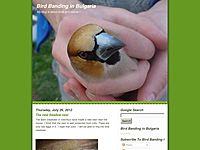 Today I was planing to make some ringing ,but the weather was way too hot and sunny for mist nets. Last few years I ringed little Red-backed shrikes in July so today I went outside for a walk. I hoped that I will find Red-backed shrike nests and I'll...