Blog Posts - Barry M Nail Polish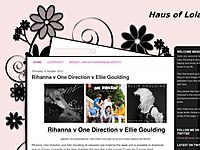 Really love these silk nail varnishes by Barry M. They all come in bang on trend pastel colours and look amazing. They last a few days before chipping too so that is a bonus!! I do however find that to get a bolder colour which I prefer you need to...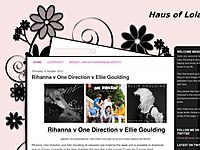 I saw an advert for these polishes inside a magazine and saw that Boots had a 3 for 2 offer on so I thought I'd buy these ones as they will go great with some new clothes I've purchased recently which are all Candy Coloured. I found that to get go...
Facebook | Follow Me On Bloglovin | Follow Me On Twitter | Pinterest | Follow Me on G+ | Follow Me on TUMBLR | Follow Me On SSB | Follow Me On Nuffnangx | Follow Me On We Heart it |...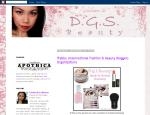 Simple Flower Nails Items Used: 1) Leighton Denny Glamour Puss 2) Barry M. Yellow 3) Kiss Brush-On Nail Art White 4) Sephora Top Coat What are your thoughts? Thanks for reading,...
Hi everyone! Today's post is about a trip I made to Boots whilst waiting for my train to Leeds in King's Cross. I actually went to the St Pancras branch as it's much bigger with plenty of make up to choose from, and only 5 minutes' walk from King's C...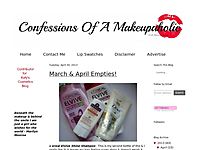 I picked up one of the Gelly Hi Shine polishes when they were on offer a few weeks back. 'Grapefruit' is a gorgeous vibrant hot pink, perfect for Spring/Summer & I think it would be lovely with a tan. The consistency of these are nice, they apply...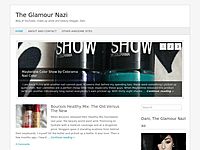 Barry M Nail Paint is no great new discovery. I am sure you have at least a few in your collection. To be honest, I thought I had more but alas, this is my little collection. Although I love every single one. You may have already seen my review of on...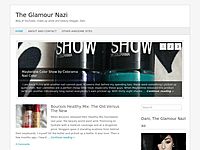 I am a huge fan of Barry M Nail Paints so when these babies started popping up on every blog I was reading, I knew they had to be mine. While many other bloggers seem to be picking up pastels perfect for Spring, I opted for the colours that were a li...
My 100 follower giveaway launched at the weekend - click HERE for info!Now it will not be surprising that I (along with most other girls) have been going absolutely crazy for glitter polish. My boyfriend bought me the Barry M Aqua Glitter a few month...
Oh look, it's another nail post with MOAR glitter. I really like this Barry M Gelly Hi Shine polish in blue plum. It has a nice glossy finish in one coat and doesn't look tacky at all. It's a navy bordering on black shade which is perfect for layerin...
Another of my all-time favourite nail looks is this one!I created it using my Barry M black polish (layered 3 times which took an AGE to dry!) and then using pretty much all my silver polishes and my Barry M mixed colour glitter polishes to create a...
Everyone has been raving about glitter nail polishes, and as usual I was quite slow to catch on, but recently I purchased this divine Barry M glitter polish - shade Silver Cascade!I bought it from an Amazon Marketplace seller for £3.95 (inc P&P)...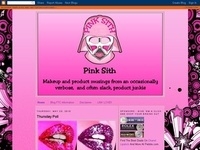 I think that if you look at my past nail polish posts you will notice that I have an unhealthy obsession with purple nail polish. I love the color purple. I don't necessarily like it as lipstick or blush but nail polish? Heck Y...