Blog Posts - Batman Legacy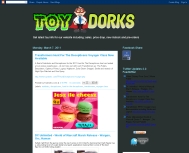 Batman Arkham City 2-Pack Batman Catwoman Color and Black/WhiteThe Dark Knight and The jokerRobin and The Jokerhttp://www.toydorks.com/BatmanLegacy.php...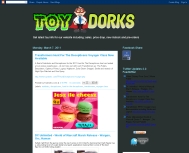 Batman Legacy Edition DC Universe figures:BatgirlCatmanCatwoman ClassicBatman with Batmitehttp://www.toydorks.com/BatmanLegacy.php...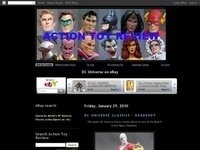 NYC this past weekend was the 2012 Toy Fair and Mattel did not disappoint DC fans. Even though the DC Universe Classics toy line is ending, Mattel was showing off some upcoming new and previously announced Movie Masters, DC Universe Club Infini...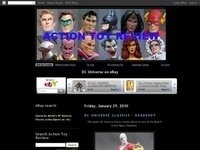 Time to finish up my review of Mattel's Batman Legacy Wave 2 set. If you missed them, I've already reviewed Golden Aged Batman and Batgirl. Click on the links to see those reviews. This review will be on the third and final action f...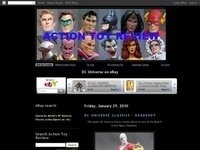 It will be interesting to see where Mattel takes this Batman Legacy toy line, and how long it will last. So far, we haven't seen to many new characters like so many people have been hoping for. Wave 2 has been out for a while and wave 3 w...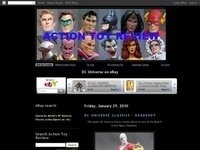 The DC Universe Classics toy line may be coming to an end after Wave 20, however, Mattel still plans on giving us a certain level of these great action figures under different toy lines. They will have their online Infinite Earths club, their D...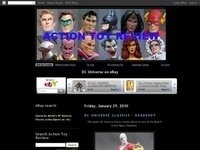 This past weekend was the 2011 New York Comic Con and Mattel revealed some cool new additions to their DC Universe Classics and Batman Legacy toy lines. There is so much to go over so lets take a look at some of the new action figures we...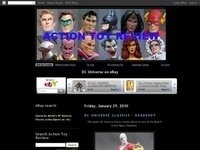 The much anticipated follow up video game to Arkham Asylum, Arkham City, is about to hit stores in a few and it looks amazing! People who are games and/or collectors may be interested in Mattel's new Arkham City action figures which are part of...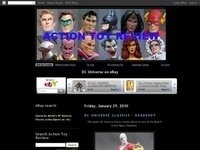 Originally the Batman Legacy toy line was announced by Mattel back in March at the 2011 Toy Fair. It is a 'new' toy line that will celebrate the Dark Knight's rich history. You will see a variety of different versions of Ba...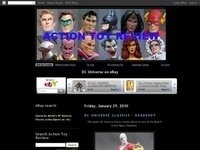 Revealed at the 2011 Toy Fair show is the new Batman Legacy action figure toy line by Mattel which will be released sometime in the late spring or early summer. This toy line supposedly NOT based on the Batman Legacy comic series...