Blog Posts - Baukjen Fashion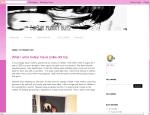 It almost seems like there's no real point in buying clothes at the moment - my life seems to be a constant round of washing clothes that have smeary finger prints on. But I have discovered a new thing - sponging! Yes, it's perfectly acceptable to si...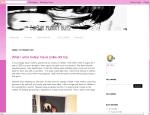 I have been trying desperately NOT to spend money recently, which partly explains my lack of posting recently, but having had a bit of time this afternoon to browse the Spring/Summer offerings of my fav shops, I thought it would be churlish not to sh...