Blog Posts - Beam Boomerang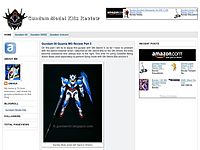 Sorry for the delayed review of MG Destiny Gundam (Clear Expo Ver.) part 2, because i got a lot of work to do recently.  This time i equip this gunpla with a pair of Beam Boomerangs, and perform some action poses. Action pose with 2 Beam Bo...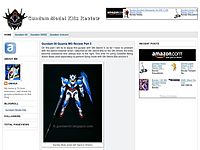 Today i will equip the Sword Striker Pack equipment which consist of Panzer Eisen Rocket Anchor, Schwert Gewehr 15.78m Anti-ship Sword and Additional Shoulder Armor with Midas Messer Beam Boomerang and then perform some action poses. MG Sword Str...