Blog Posts - Beastieboys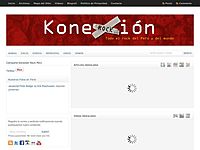 Artículo Los Beastie Boys están de luto, nosotros también | Publicado por Jorge BazoLuego de unos días de haber recibido tan triste noticia sobre Beastie Boys… me animo a publicar este artículo. Cuando leí la noticia no lo podía creer; p...
Beats, Rhymes & Life: The Travels of A Tribe Called Quest is a documentary film directed by Michael Rapaport about one of the most influential and groundbreaking musical groups in hip-hop history. Having released five gold albums within eight yea...
Look Cochese, we know you've been wondering what DJ Hero live play looks like in a multi-player setup. So check the two-player turntable and guitar mashup after the break that pits the Beastie Boys' "Sabotage" against the Foo Fighters' "Monkey Wrench...