Blog Posts - Beauty Unboxing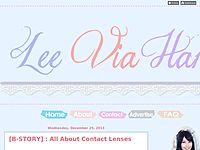 Beauty Rep Indonesia - Hello Cynt's ! Saya kalau hati sedang kusut, bete bawaannya dalam waktu yang lama saya harus menghibur diri dengan berbelanja. Terutama belanja Makeup #KebanyakanGayaEmang. ada yang seperti saya gini juga en...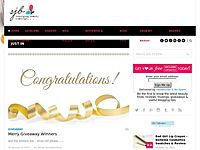 If you were a fan of Total Beauty Green Your Routine Collection, then you will also like their current Renew You Collection, which focuses on pamper, rejuvenate, protect (repeat) none other than you! This collection is skincare-orientated and will i...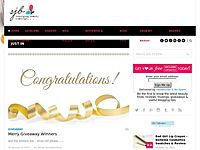 PR SAMPLE / AFFILIATE LINKS If November Accessories Box brought us gold and glamour to get us ready for the holidays, Wantable Makeup December Collection is the perfect box to get me started in the New Year. Let me just say that Wantable has totally...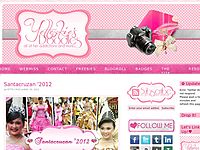 Hi! Thanks for dropping by at Yettezkie's Doodles.com! Your ultimate source for your daily and/or weekly dose of beauty, fashion, and geekyness, all rolled up in one. Just enough to satisfy your usual cravings. For more posts regarding beauty, makeup...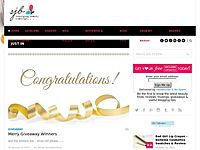 Bought It | Affiliate Link Hello everyone! How's your Monday going so far? As you may have noticed, last week was a no go for me here on my blog since I've been hit with a bad cough and cold situation, which my little guy caught and...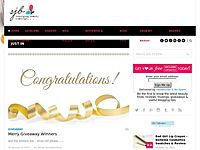 Happy National Pink Day beauty beans! Guess what? Our unboxing madness continues. And this time let's take a peek at something glam, blingy and cool pieces of accessories to rock this beautiful summer. Ready? Hop along.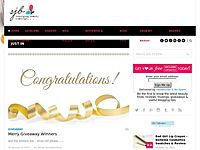 Here's why beauty boxes are simply amazing: whether you've been naughty or nice, if you feel like treating yourself, your beauty box is just one subscription away. This beauty bean just unboxed what we can all call the 'head to toe' box. Thanks t...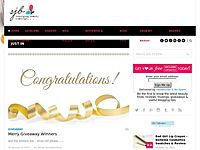 This time I made sure to stay away from the glam room so I don't spoil the surprise of what could be in my December Ipsy Glam Bag. Can't be making the same mistake as peeking like before, huh. And I dare say that every cloud has a silver linin...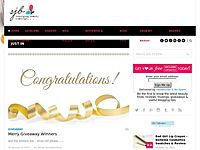 I'm a sucker for handmade stuff! There, I said it. But more than anything else, my whole experience with this brand (Synfully Pure Cosmetics) has made me love her products more. Find out why. The post Handmade Beauty With Love – Meet Synful...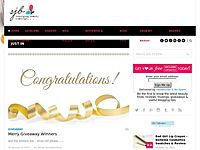 I can't remember when or how I came across Lovelula but I assume that my Facebook feeds have something to do with it, especially since I'm following a few skincare/beauty fanatics. So when I finally spotted that they also offer beauty boxe...