Blog Posts - Bee-eater Blue-tailed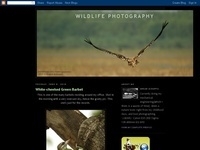 An image of a blue-tailed bee-eater, just before it takes off.A blue-tailed bee-eater prepares to take off, Bangalore, May 2013Equipment used:Nikon D3SNikkor 600mm F4 VRGitzo 1325 tripodGitzo GH5380SQR ball headFor info on birding in Bangalore, feel...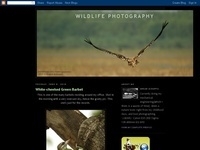 Another wonderful trip it was to the riverbed close to Mysore on our way to Bandipur.Blue-tailed Bee-eatersAfter waiting for quite a bit, these birds arrived one by one. I was thrilled when three were perched, never expecting a fourth one to appear.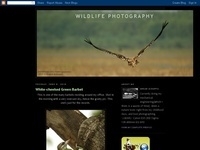 Blue-tailed Bee-eater Merops philippinusSo here are a few images of Blue-tailed Bee-eaters i made in the month of May. Hope you enjoy them.All the images were shot on a Canon EOS 20D with a Canon EF 600mm F4 L IS USM lens using rear-focus AF.A pair o...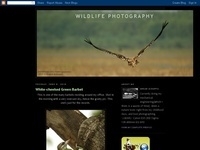 After traveling to most of the Tiger Reserves in Karnataka, there was still one left to be ticked off the list, Kabini.The backwaters of Kabini, which adjoins the Nagarhole National Park is a heaven for any wildlife photographer. After coming across...