Blog Posts - Begum Samru

The Past is another country. Warmed by the kindly sunshine, we explored Chandni Chowk of Old Delhi.. the city of the majestic Qila Mubarak, the Jama Masjid, the moon-lit avenue that Shah Jahan and Jahanara built like titans but finished like jewelers...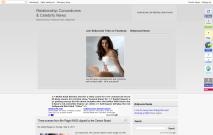 The roles stars and superstar choose are a talking point and so is that of Kareena Kapoor. She is likely to play the character of Begum Samru in Tigmanshu Dhulia's next film. It is understood that it was Rani Mukherjee who was first approached for...