Blog Posts - Benefits Of Owning A Dog Sorry Cat People: If You Want to Lose Weight, Be a Dog Person It is a debate that has raged on for centuries: which is a better pet, a dog or a cat? Well we finally have the answer, and the answer is… …It doesn't matter. Love is love. That's...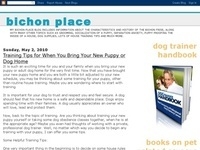 Pets can be a positive influence in our lives. Our pets can influence how we feel about ourselves in a positive way. There are so may wonderful emotional benefits of owning a dog. The bond that forms between a new puppy and their owner may develop qu...